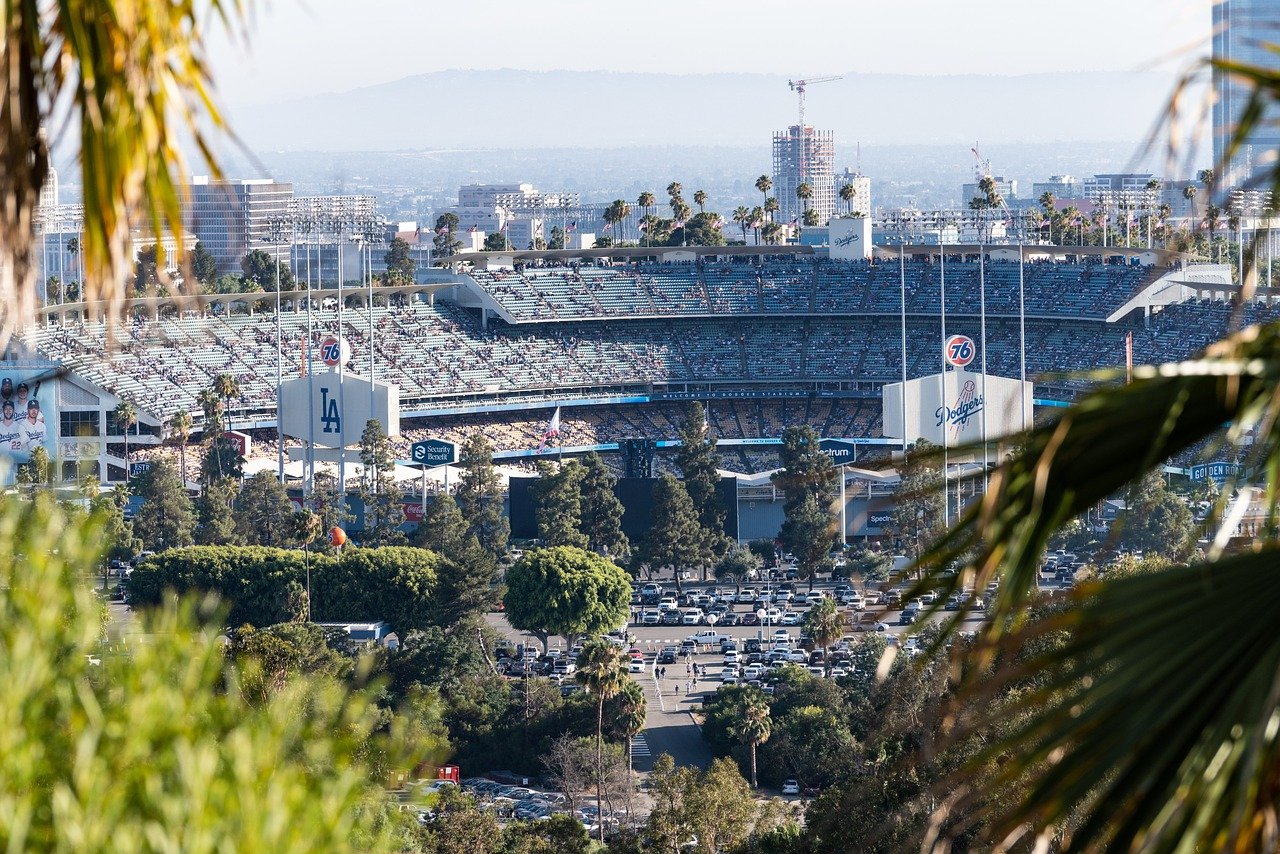 Intro
In the United States, the majority of residents are loyal to gambling. It would be strange to hear differently about the country in which a city like Las Vegas appeared. Some forms of gambling, for example, poker and casinos, including their online options, have been legal for a long time. But with sports betting, the situation was different. This type of gambling was prohibited since 1961. 
In 2018, the US Supreme Court overturned the ban and gave all states the right to decide on the legalization of sports betting for themselves. Many states were quick to exercise this right, and by the end of 2021, 28 states and Washington D.C. had legalized sports betting in one form or another.
Where are sports betting legal in the US?
Before we start listing the states where you can legally bet on sports, we need to stipulate the types of legalization. Some states have introduced full legalization, allowing players to place both online and offline bets. But others are allowed to place bets only in betting parlour.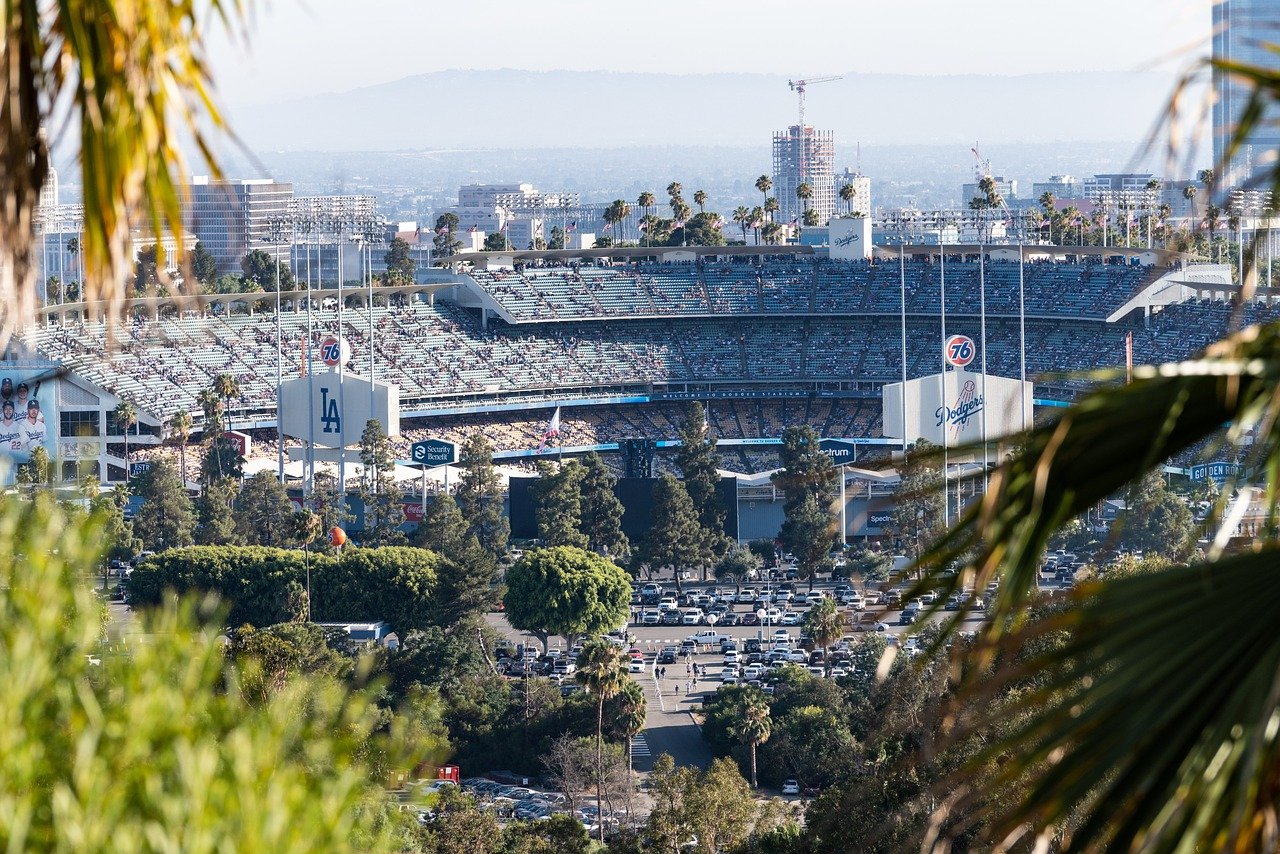 States that have legalized online sports betting
Arizona
Arizona passed a law to legalize sports betting in April 2021. Players were able to place bets already on September 9, 2021. The launch of bets was timed to coincide with the start of the 2021 NFL season. The industry is regulated by the Arizona Department of Gaming. At this point, other forms of gambling are prohibited in the state. 
Colorado
Colorado launched sports betting in 2020. Very quickly, this state became one of the most "gambling" states. Colorado has the most favorable conditions for launching an operator on the market, so a large number of online bookmakers will appear here very soon.
Gambling in Colorado is regulated by the Colorado Division of Gaming. At the moment, only sports betting is legal in the state, but in the near future, it is planned to legalize online casinos. 
Connecticut
Connecticut allowed sports betting in October 2021 in the midst of the 2021-2022 NFL season. Since betting has only recently been launched, there are still few bookmaker sites like FanDuel and SugarHouse in the state. In addition to sports betting, online casinos are also allowed in the state. Gambling is regulated here by the Connecticut Gaming Division.
Illinois
Illinois legalized sports betting in March 2020. The first online bookmaker's site appeared in June 2020. To be able to place bets online in this state, players need to register with a retail betting parlour. 
Illinois is renowned for its love of sports and the state was expected to lead the industry. In fact, development is slow and the state grazes the back. Sports betting is the only legal type of online gambling in the state. Regulated by the Illinois Gaming Board.
Indiana
Indiana joined other states in legalizing online sports betting in September 2019. The state shows high performance in the betting industry and continues growing. Sports betting in the state is regulated by Indiana Gaming Commission. 
Iowa
Online sports betting in Iowa is legal since 2019. Until 2021, it was necessary to register with a retail bookmaker, but this restriction was removed. In this regard, the growth of the online sports betting segment in the state is expected. Sports betting is the only legal online gambling form. The regulatory body is the Iowa Racing and Gaming Commission.
Michigan
Online sports betting and online casinos are both legal in Michigan. The law on legalization was passed in 2020, and in early 2021, operators began to accept the first online bets. Sports Betting and other forms of gambling are regulated by Michigan Gaming Control Board.
Nevada
It would be strange not to see the "gambling" state on this list. Sports betting has been legal in Nevada since 1949. Even during the federal ban, it was possible to bet on sports events here. Before the ban was lifted in 2018, the state had a monopoly on this type of gambling. 
As you know, monopoly is not always good, and in the absence of competition, development is slower. For example, in Nevada, you still need to register with an offline bookmaker before placing bets online. 
Besides sports betting it is also legal to play online poker in the state, these forms of gambling are regulated by Nevada Gaming Control Board.
New Hampshire
New Hampshire legalized sports betting in 2019. Since then, the state has not developed this industry too much and today there is only one online operator in the state – DraftKings. All types of gambling in the state are regulated by New Hampshire Gaming Regulatory Oversight Authority.
New Jersey
Thanks to New Jersey, the federal ban on sports betting has been lifted. It was the lawyers from this state who initiated the lawsuit and successfully won it. 
Almost immediately after the ban was lifted, the state legalized sports betting. And already in August 2018, the first online operators were launched. Now New Jersey has the largest share of the online gambling market in the United States.
Online casinos are also legal in the state. All forms of gambling are regulated by the Division of Gaming Enforcement.
Oregon
Technically sports betting, including online betting, has been legal in Oregon since 2019. But there is only one state application in which you can place bets and it is far from ideal. It is called Oregon Lottery Score Board. New operators are prohibited from operating in Oregon.
Pennsylvania
Pennsylvania was among the first states to legalize sports betting back in 2018. Online betting began to be accepted as early as 2019. Despite the strict requirements for operators, the state is in third place in terms of gambling revenues. 
Sports betting and online casinos activity are regulated by Pennsylvania Gaming Control Board.
Rhode Island
Rhode Island allowed sports betting right after the ban was lifted in 2018. Despite this, the industry in the state did not develop. Only one online operator is allowed to offer its services in Rhode Island – Caesars Sportsbook.
Tennessee
Tennessee is the first state to have legalized only online sports betting. There are no land-based bookmakers in the state. First online operators appeared in the state in November 2020.
There are no other legal forms of online gambling in the state. The industry is regulated by the Tennessee Education Lottery Corporation. 
Virginia
Virginia legalized sports betting quite late compared to other states. It happened in January 2021. But despite this, the state is actively developing this industry. Large online bookmakers such as DraftKings, BetMGM, Unibet operate in Virginia.
Washington D.C.
The United States metropolitan area legalized sports betting at the end of 2018. But since that time, the industry market has not developed. In Washington DC, you can only place online bets on the state GambetDC application. 
There is also an option to bet online via other operators' apps but only when you are physically represented in the stadium during the game. 
West Virginia
West Virginia is a legal sport betting market since August 2019.  Besides betting, online casinos are also legal in this state. 
In West Virginia operates big sportsbooks brands like DraftKings, BetMGM, and Caesars.
Wyoming
Wyoming followed Tennessee's lead and only legalized online sports betting. Since September 2021 two big bookmakers operates on the market: DraftKings and BetMGM.
States that have legalized offline sports betting only
The states listed below have currently legalized only offline sports betting. In these states, in order to place a bet, the player must come to the betting parlor. These states also include all states that have legalized online betting, except Wyoming and Tennessee.
Arkansas
Sports betting in Arkansas has been legal since July 2019. The movement towards transferring online betting has not yet begun.
Delaware
Delaware became the first state to release sports betting since the ban was lifted. It happened in May 2018. But the state did not begin to develop this type of gambling and so far, online betting is prohibited here. Whether the market will ever open up for online bookmakers is still unknown.
Louisiana
Louisiana has legalized sports betting in 2020 and is already working on launching an online marketplace. First online bookmakers sites will be launched in the end of 2021. At the moment, it is known that the state will operate the sites of BetMGM and DraftKings.
Mississippi
In Mississippi, players can bet on sports from August 2018. They can even do it online, but only from the casino grounds.
Montana
It's legal to bet on sports in Montana since March 2020. Players can do it only in land-based bookmakers. So far, there are no statements from the state regarding the launch of online betting.
New Mexico
There are no official bills regarding sports betting legalization but the players can bet in the Native American casinos.
New York
Sports betting was legalized in New York in April 2021. Now everyone is eagerly awaiting the launch of the online segment, which has already been announced. Online betting is expected to begin accepting in early 2022. Such large sites as BetMGM, DraftKings, FunDuel, and others will operate in the state.
North Carolina
Offline sports betting is legal in North Carolina since July 2019. Online betting is expected to launch on the market in 2022.
North Dakota
Formally, sports betting is illegal in the state, but visitors to Native American casinos can do it in their establishments. From time to time, the law on legalization is brought up for consideration, but so far it has not been allowed to pass.
South Dakota
It was legal to bet on sports in South Dakota in November 2020. There are no plans to legalize the online betting market either.
Washington
In Washington, you can place sports bets from March 2020. As in Mississippi, you can bet online here, but only in land-based casinos.
Which states will legalize sports betting soon? 
The legalization process does not standstill. In 2022, several more states will allow legal betting on sports. Maryland, Nebraska, and Wisconsin already got approval and wait for the final legalization steps. All 3 states will have both offline and online bookmakers. The following states will consider the law in 2022: Maine, Massachusetts, Ohio, Vermont. If approved, it will be legal to place bets here.
Also worth mentioning is Puerto Rico, where sports betting was legalized back in 2019 but the process has not been completed since then. It is expected that in this unincorporated territory of the US it will be possible to place bets in 2022. As for other states or US territories, they have not claimed official statements on the legalization of sports betting in the near future.
Future of Sports Betting in the US
Most likely, almost all states will come to legalize sports betting. But how long it will take, so far no one can answer. For example, Utah is likely to never allow sports betting, as this state has a very negative attitude towards any type of gambling. Also, in some states, such as Alaska and Hawaii, the issue of legalizing sports betting has not yet been raised at all, since this industry is not in demand among the population. It is also worth taking into account the growing popularity of cryptocurrencies, it is quite possible that in the coming years, players will be allowed to place bets in legal crypto casinos.
We clearly see a trend towards legalization and this will have a positive effect on the experience of the players because now there will be competition and sports betting products will get better every year. Many states have yet to enter the online sports betting market. In general, the US gambling market still has room to grow and develop. We will continue to monitor all states and update this article with new information.