Betting Terms
We have prepared this page as a betting glossary with the different terms that are frequently used. Feel free to browse through and bookmark the page so you can come back to it in the future.
Betting terms changes with different countries & languages, but the ones we've listed below are common throughout the world. If you go into a local betting shop or down to the races then you'll probably hear many of these terms being said.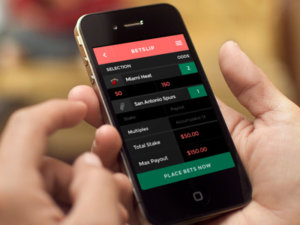 Accumulator
An Accumulator is a bet with four or more single selections combined to give larger odds. This type of bet is also known as a 'Parlay' or 'Multi'
Arbitrage Betting
This is the process of betting on all outcomes of the game, at different odds, to secure a guaranteed profit. People who practice arbitrage betting find the best odds for an event, across different sportsbooks. By betting on all outcomes, and having the correct odds, smart sports bettors can lock in profits.
Bet
Placing money on the prediction of the outcome of an event.
Betting Exchange
A platform where people can place & take bets against one another, instead of traditionally against the bookmaker. Punters can choose to Back or Lay their selection, meaning picking it to win or lose.
Bookmaker
A bookmaker is a person/business that provides odds on the outcome of events. They accept bets based on the predictions of their customers.
Double Bet
A bet where two single selections are combined as one bet, to offer potentially higher odds. Both selections need to win for the bet to be paid out.
Dutching
The process where a bettor backs numerous selections for a certain event, to ensure the same amount of profit, no matter which selection wins.
Each-Way Bet
An each-way bet can be chosen for events that have a winner + many other competitors finishing in the following places. For example, Horse Racing. An Each-way bet is a single selection, broken down into two bets, a 'win bet' and a 'place bet' If a bettor places an each-way bet for a horse to win, then his win bet will hit if the horse finishes 1st. While his place bet will hit if the horse finishes 2nd or 3rd. Place bets payout fewer odds than win bets.
Fixed Odds Betting
Fixed odds bets are placed at a determine odds level and guarantee a certain return based on the stake. Betting market movement and other factors can fluctuate the odds for an event, but if you placed a bet at fixed odds, then they will not fluctuate and the payout will stay the same.
In-Play Betting
Also known as 'Live Betting' or 'In-Game Betting' is perhaps one of the most popular forms of betting. This involves placing a bet on a certain outcome of an event that has already started.
The odds for In-Play betting are often displayed prominently on the betting sites interface. A bettor can see the live odds and notice price movements and certain opportunities that may not be available with pre game wagers.
Martingale
The Martingale is a classic betting system that's been around for hundreds of years. It involves the bettor doubling the stake of a new bet if the previous bet is lost.
By doubling the stake, the system aims to recoup all previous losses & end in profit once a winner lands. This system is extremely high risk and we don't recommend it to anyone. If you do wish to try this system, it's worth setting some limits to keep control.
Odds
Odds are numbers that represent the potential payout if a betting selection is a winner. Eg. A $50 bet on a team at odds of 2.00 will net a return of $100.
Outright Bet
An outright bet is a wager placed on the outcome of a competition/league and not just the outcome of a single match. An example of an outright bet would be picking Chelsea to win the 2020 EPL season. The odds for outright betting events will fluctuate each week as the league progresses and teams win & lose.
Place Bet
The process of placing a bet to back a selection to finish in 2nd or 3rd place.
Spread Betting
Spread betting involves betting on the movement of markets and not the outcome of events. This type of betting is usually in the financial market as well as sports betting markets.
Treble Bets
Single bets with three selections. Just like an accumulator/multi bet.
Underdog
The term used to describe the team with the least chances of winning. Underdogs usually offer very attractive odds, as the chances for them to win can be quite low. A great example of an underdog bet was Leicester City a few years ago. Bookmakers were offering odds of 1-5,000 for them to win the English Premier League. Many sportsbooks were left hurting when they took down the trophy and had to pay out millions to people who were lucky enough to place a bet on them.
Void Bet
A void bet is one that is returned to a players account from the bookmaker. Similar to a refund. Void bets occur when changes happen in a game. For example, you might bet on a player to score the first goal, but that player is out with an injury. The bet can be void, and the stake will be returned.