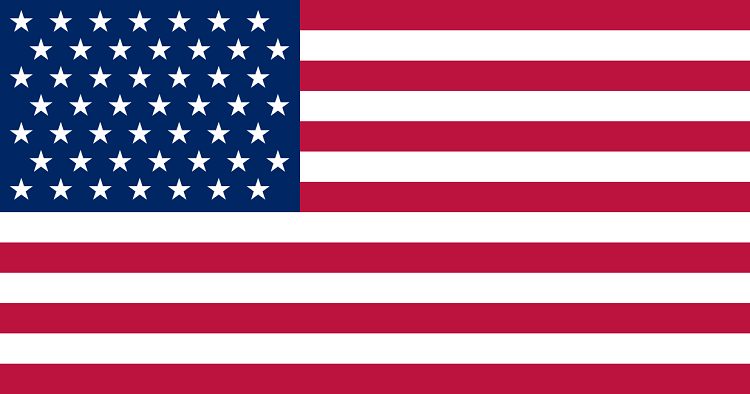 On November 3rd, 2020, the 59th United States presidential election will take place. Some bookmakers have dedicated markets and offer attractive betting odds for the US election. For residents in America this a huge year, with their current leader Donald Trump launching a reelection campaign to remain in power.
Over the last four years, Trump has gained popularity with a large number of Americans, as well as regularly making the news in countries across the world with his frequent social media posts. There are several presidential candidates in the race, with Trump the favorite to win, followed closely by Joe Biden. You can see a list of current betting odds for the US election below. (Note: Odds will change as the market moves and more people bet on different candidates)
Betting Odds For The US Election
| Candidate | MyBookie Odds | BetOnline Odds | Bovada Odds | Intertops Odds |
| --- | --- | --- | --- | --- |
| Donald Trump | 1.71 | 1.90 | 1.95 | 2.00 |
| Joe Biden | 2.00 | 2.10 | 1.95 | 2.00 |
| Bernie Sanders | 41 | 34 | 41 | 34 |
| Hillary Clinton | 51 | 34 | 51 | 26 |
| Mike Pence | 41 | 51 | 41 | 34 |
| Tulsi Gabbard | 301 | | 501 | 126 |
| Michelle Obama | 201 | | 201 | 126 |
| Nikki Haley | 201 | | | 81 |
| | MyBookie | BetOnline | Bovada | Intertops |
If you've never bet on the elections before, we suggest learning the basics of how to bet on sports in America from some helpful websites first. One of the most important factors in betting is to practice due diligence and proper research, to try to make the most well-informed decision.
For instance, with the US elections, picking a long shot like Michelle Obama at odds of 201 might seem like a fun choice. However, by digging a little deeper and reading recent news reports, you will find that Michelle has stated she will not be running in the presidential election. This selection and other choices with big odds are more speculative and provide sportsbooks with some easy money from unsuspecting bettors. Always remember to do your homework and check the latest news and websites to make the best decision you can when placing your wager.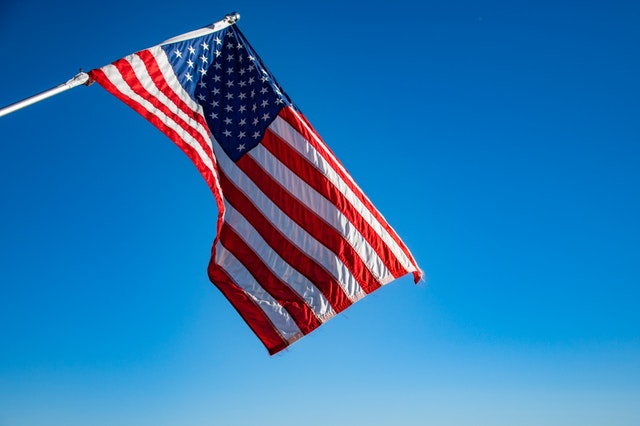 US Election Key Dates & Information
Election Date
Tuesday, November 3rd, 2020
Debates
The next set of presidential debates begin in September. The first presidential debate will take place on September 29th, followed by the Vice Presidential debate on October 7th. On October 15th and 22nd, the second and third presidential debates will take place.

National Conventions 
July 13th – 16th and August 24th – 27th.
Primary & Caucuses
The process started on February 3rd, with the latest taking place on March 17th. These events continue through April, May, and June, with the last one finishing on June 23rd. The Primary & Caucuses is a nominating process where voters cast their selections for their local delegates. These members are responsible for electing their party's nominees for President and Vice President.
Donald Trump is the 45th and current president of the USA and has began a reelection campaign for 2020. Mike Pence is the running mate and current Vice President of the USA. Donald Trump has maintained popularity around the country, with many predicting he will continue on for a second term. On December 18th, 2019, Mr. Trump became the first president to be impeached during their first time and while running for a second term. This process was carried out in the House of Representatives and resulted in his acquittal on February 5th. You can view an up-to-date list of promises made by the president when he was elected and their current progress over at Politifact.
Who Can Run For President In the USA?
Under the United States Constitution, a person can apply for the role of president if they meet the following criteria.
They must be a natural-born citizen of the USA

They must be over the age of 35 years old

They need to be a resident of the USA for at least 14 years
Corona Virus & It's Effect On The Elections
With the current global health crisis relating to the Corona Virus Pandemic, several public events have been postponed or changed to help reduce the spread of disease and protect the public. Many states have decided to push back the dates for their primaries as a precaution while the situation unfolds.
Campaign workers are starting to operate from home, and many rallies have been canceled. Organizers are utilizing online resources to deliver their message to people and stay focused on their goals. The virus is wreaking havoc across the world, with major sporting events being canceled or altered to reduce the impact on the general public. In Australia, it was a first as the AFL season began with teams playing a televised game in an empty stadium that has the capacity for 100,000 people. While in Europe, the popular EPL and UEFA football matches have all been postponed
We hope everyone stays safe during these times. You can stay up to date with the latest information and statistics on the Corona Virus at Worldometers.
Final Thoughts
While the world of politics can be confusing, the betting odds for the US election can be an indicator of the people's most popular choice. Currently, Donald Trump is the favorite to win, followed closely by Joe Biden. The other candidates are paying much higher odds because it's far less likely for them to succeed, and less people have chosen these selections. We suggest reading the latest news articles relating to the US election to find up-to-date information so you can make the best choice before you place your bet.